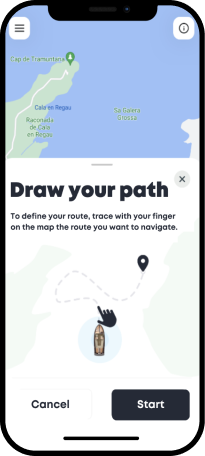 Course follower
Press 'play' and keep your boat on course.
Waypoints
Mark your points of interest and we will draw the route to follow.
Draw your path
Use your finger to draw the route you want to follow.
Point & Go
Point to your destination with your mobile and the MobilePilot will take you there.